Merezzate+: A living lab for the integration of clean energy, sustainable mobility and circular economy
The challenge of Merezzate+ project, co-financed by EIT Climate-KIC, is to increase the uptake of innovative solutions by integrating them in an urban development model aimed at the promotion of social inclusion, renewable energies and energy efficiency, sustainable mobility and circular economy activities. The project intends to demonstrate this innovative approach in a new affordable housing district in the south-east of the city of Milan called REDO Milano, currently under construction, with 800 apartments 615 of which dedicated to social housing.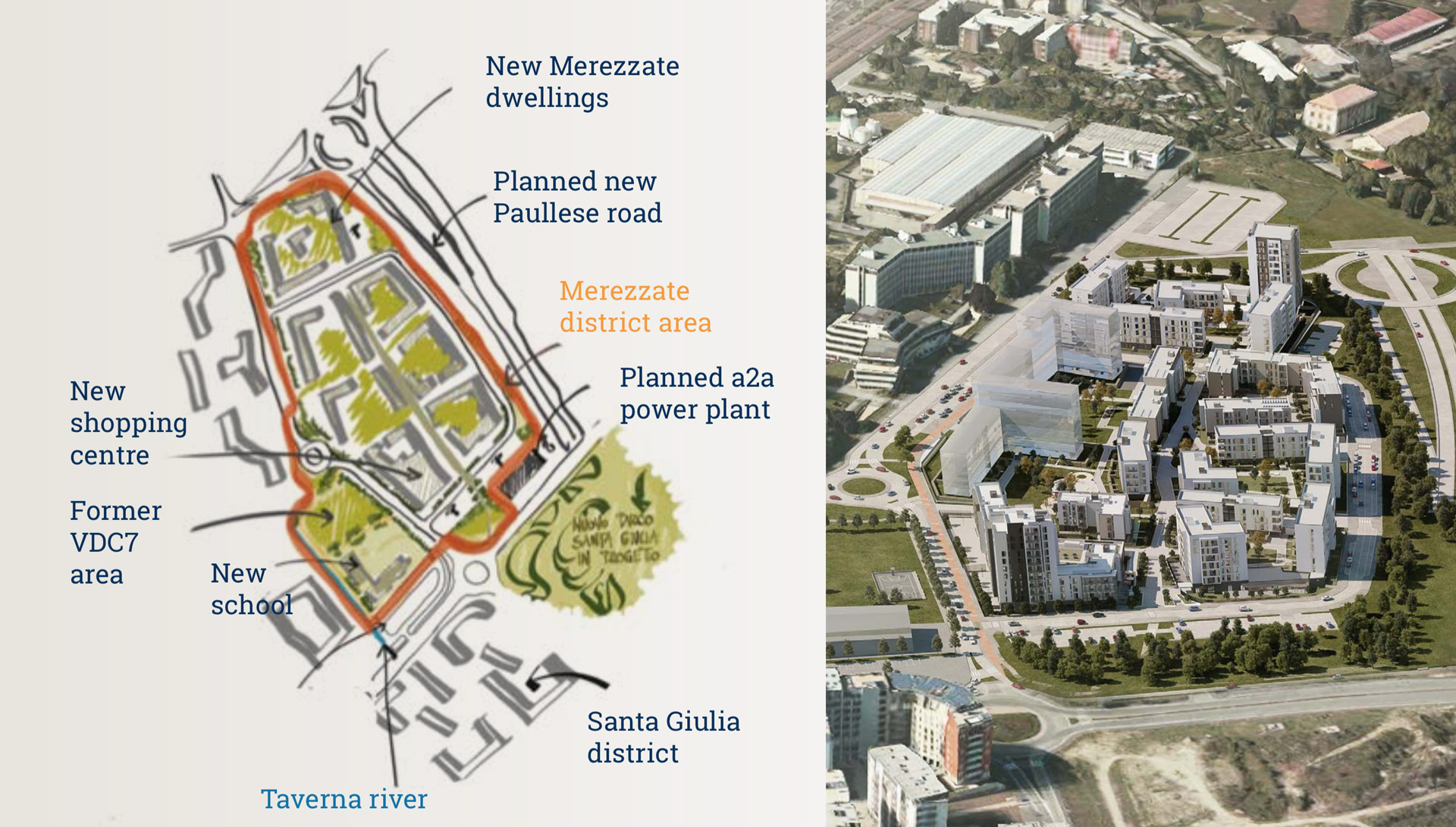 The activities are driven by a strong engagement of the REDO Milano district new residents, of the main local public actors and of demand side stakeholders (i.e. housing associations, utilities providers), in order to co-design the actions to better reflect the user needs and therefore to increase their efficacy, to create a community and to foster grassroots initiatives.
The results of Merezzate+ will be used to draw guidelines on the potential transferability and replicability of the model to other areas of Milano as well as other Italian and European cities.
Within the project, an integrated set of measures will be co-designed, implemented and monitored on the following three pillars:
Clean energy and energy efficiency
•  Design, testing and implementation of a new generation 4GDH – low temperature district heating network
•  Testing and application of latest technological tools for the improvement of comfort, the reduction of energy consumption and allowing the tenants to control the thermal energy and electricity use in their homes
•  Design and implementation of a thermally powered high-efficiency air conditioning system
Sustainable mobility
•  Design and analysis of people's travel behaviour and optimization proposals for e-mobility and shared mobility
•  Feasibility study and proposal of a District Walking Bus for children
Circular economy
•  Green purchasing groups and shared vegetable gardens
•  Workshops on repairing and reusing products and objects
•  Information and training on good practices related to waste management and recycling